The Big Bang: The Story of Surrebral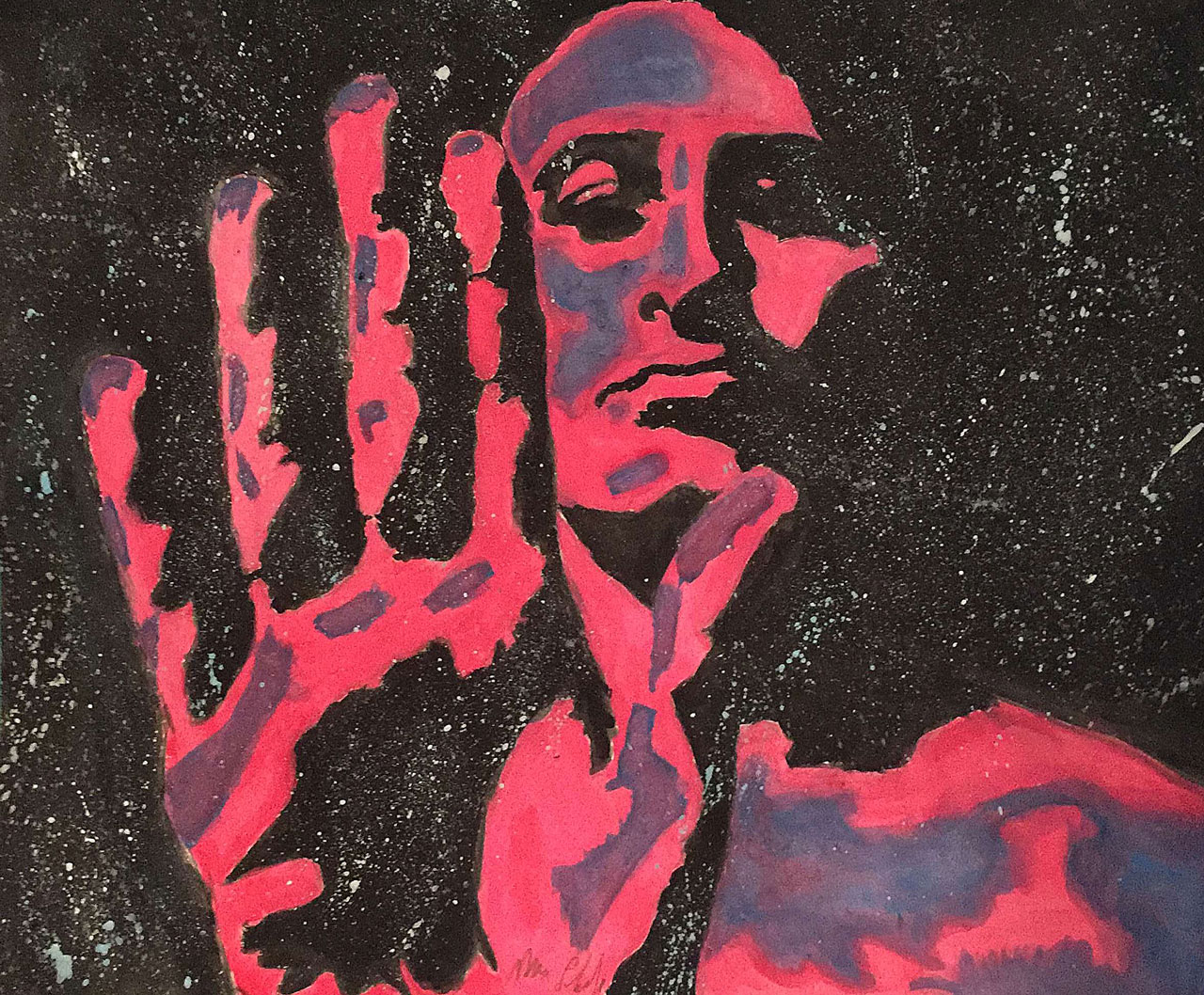 SURREBRAL is the art gallery of Max LaZebnik, inspired by the visual and space art of the 1960s and 1970s.  SURREBRAL is composed of the words "Surreal" (heightened/ dream-like reality) and "Cerrebral" (of the mind), and presents portraits, space and cosmic art, landscapes, and illustrations in a surrealistic style.  Some of the portraits represent Max's "mental state" including "anxiety" and "calm" (image to the left).  SURREBRAL's art form derives from classic animated films, pop art, album cover art, and poster art.  Many of the Space Paintings on SURREBRAL are inspired by Space/ Space Rock inspired paintings of the late 1960's/ early 1970's.  SURREBRAL's art is created using mixed media: combinations of watercolors, colored pencils, inks, graphite pencils, and more.
Max LaZebnik, who is a Graphic Design Major from Champlain College loved drawing since he was five or six years old. Max took up Freelance Web Design right after graduating college in early 2015. The first idea for SURREBRAL emerged in 2015 when Max desired creating a website with hand-drawn graphics. The following year, he moved to North Hollywood, CA, and found himself inspired by the funky murals in the area. The name, "SURREBRAL" was therefore conceived and was initially meant to be a "hand-drawn website" inspired by the murals. A website with fully hand-drawn graphics would've been too much for Max to do in his small amount of spare time. In November 2016, Max returned to the idea and decided to simply turn it into a growing art gallery online.  Max adds art to SURREBRAL whenever time allows him to.