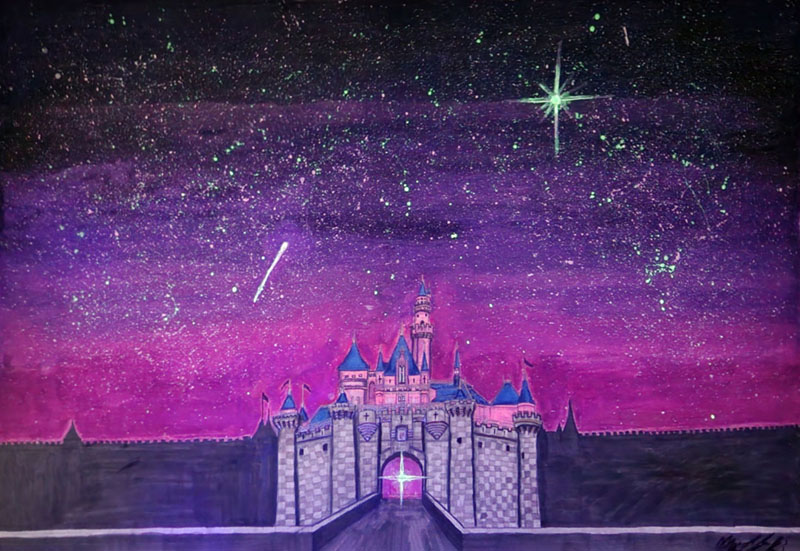 Being a native of Los Angeles, Disneyland has been a large part of my life since childhood and I've loved it ever since.  Sleeping Beauty Castle, the central icon at Disneyland, glows at night, when colored lighting is projected onto the castle.  This is to help it stand out at night and for firework shows above the castle.  As I ventured into fluorescent art pieces, I created a glow-in-the-dark nighttime Sleeping Beauty Castle with a starry sky background.  Fluorescent COPIC markers, neon pens, and blacklight paint were all used to make the art shine under a blacklight- or glow in the dark.   This art is also used as part of the "intro" for my YouTube channel, Maxic Kingdom.
COPIC Markers, POSCA Markers, Gel Pens, Gouache, neon pens, and blacklight paint
30×20" illustration board.
June 2022