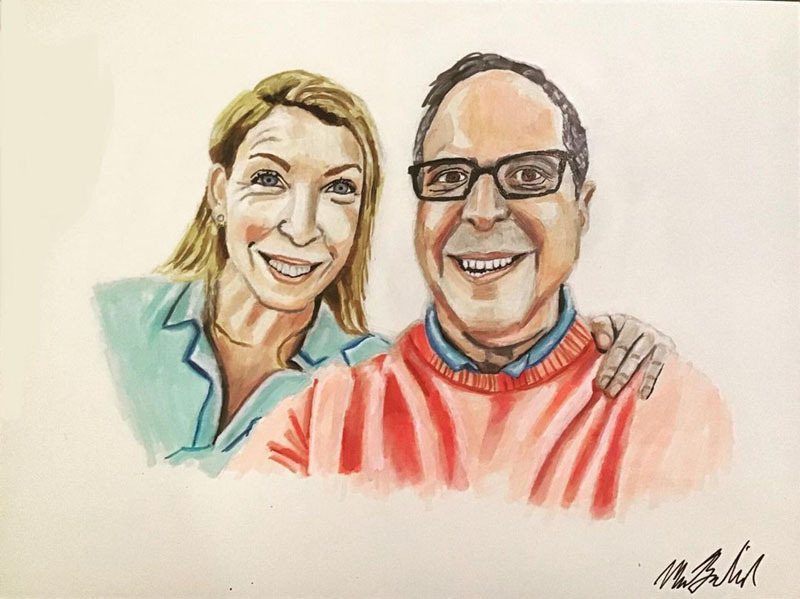 I was commissioned to draw portraits of a couple I know in honor of Valentine's Day.   It is a basic, but detailed COPIC marker portrait of a couple- wife on the left and husband on the right.  The wife is putting her hand on her husband's shoulder.
COPIC Markers and POSCA Markers,
20″x15" illustration board.
February 2022