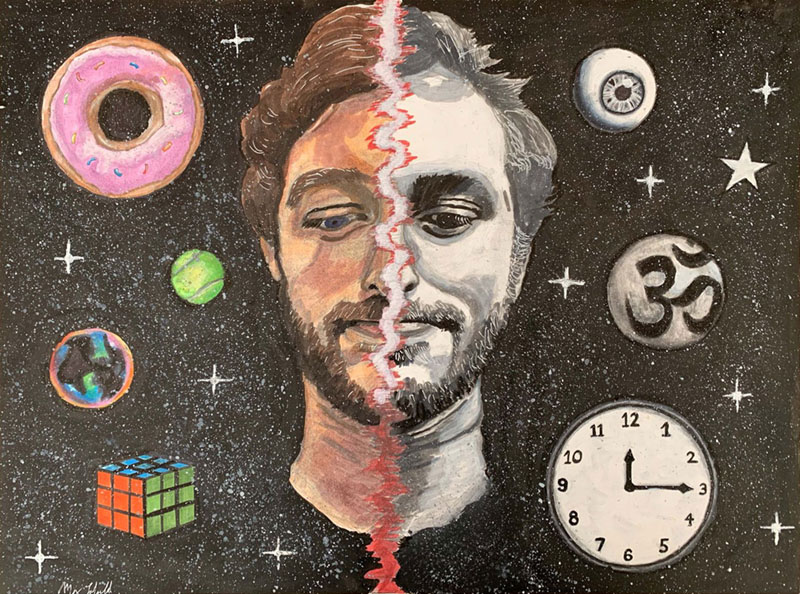 "Dream Sequence Vol 1" is a mixed media self portrait with half in color and half in black and white.  This took over a month to complete.  The idea is to simulate a dream sequence that is strange and doesn't evoke anything else but a dream.  The left side is in color and the right side is in black and white with random floating objects on a space background.  It is divided by an electric zap from the force field inspired by the WandaVision poster.  I was really into WandaVision at the time.  I was also inspired by the Twilight Zone while creating this.
COPIC markers, ink, sharpie, black and white brush pens, and acrylic paint.
15″x20" illustration board.
February 2021