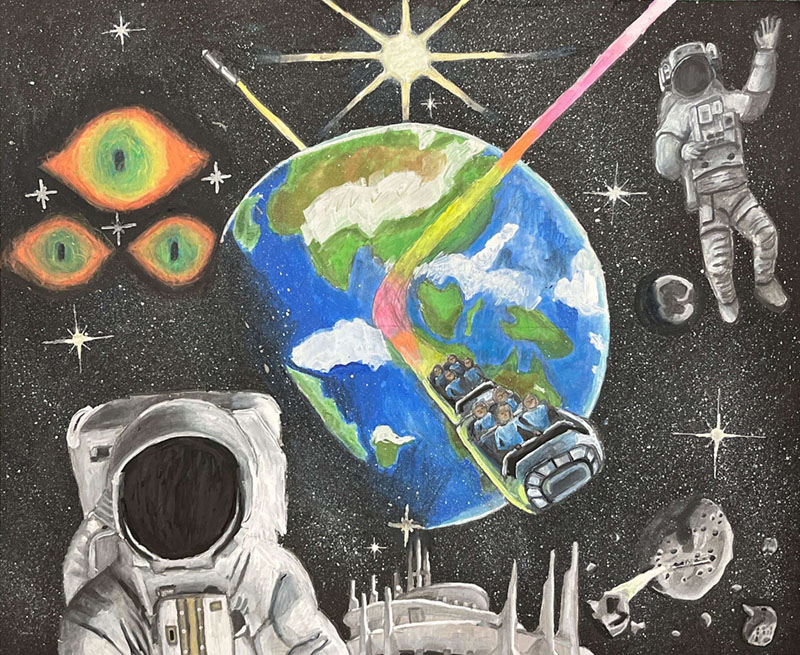 "Starry Roller Coaster" is inspired by Disneyland's Space Mountain attraction.  Space Mountain is a roller coaster at Disneyland through space.  This piece was created for my Maxic Kingdom channel on YouTube, which covers theme park news and trips.   It is fluorescent and glows under a blacklight like a lot of my other space art.  This piece includes the ride vehicles inspired by the ride's original 1977 attraction poster.  It also includes the iconic structure of Space Mountain's exterior as well as planet earth, two astronauts, meteors, eye nebulas, and the sun.
COPIC markers, acrylic paint, POSCA markers, white colored pencil, fluorescent COPIC markers, fluorescent POSCA markers, fluorescent highlighters, and glow in the dark paint
24″x20" illustration board.
February 2023