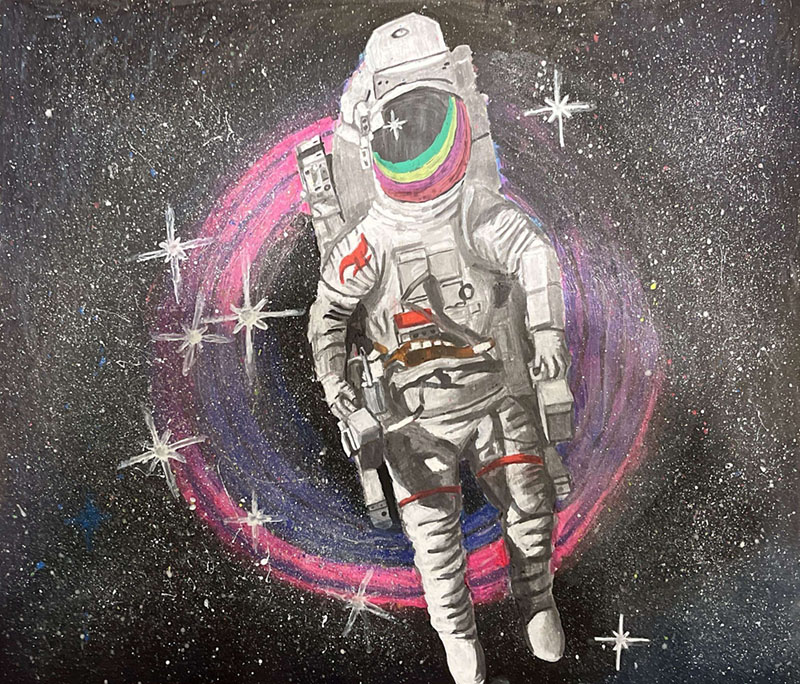 Flying Through the Black Hole was inspired by Lewis Carroll's Alice in Wonderland and Through the Looking Glass.  This piece references Alice falling down the "rabbit hole" with an astronaut being sucked into a black hole.  This piece was created for a space and flight themed art exhibit that I submitted to.
COPIC markers, POSCA markers, acrylic paint, gouache, fluorescent paints and highlighters, fluorescent COPIC markers, fluorescent POSCA markers, and a fluorescent acrylic paint.
24″x20" illustration board.
February 2021