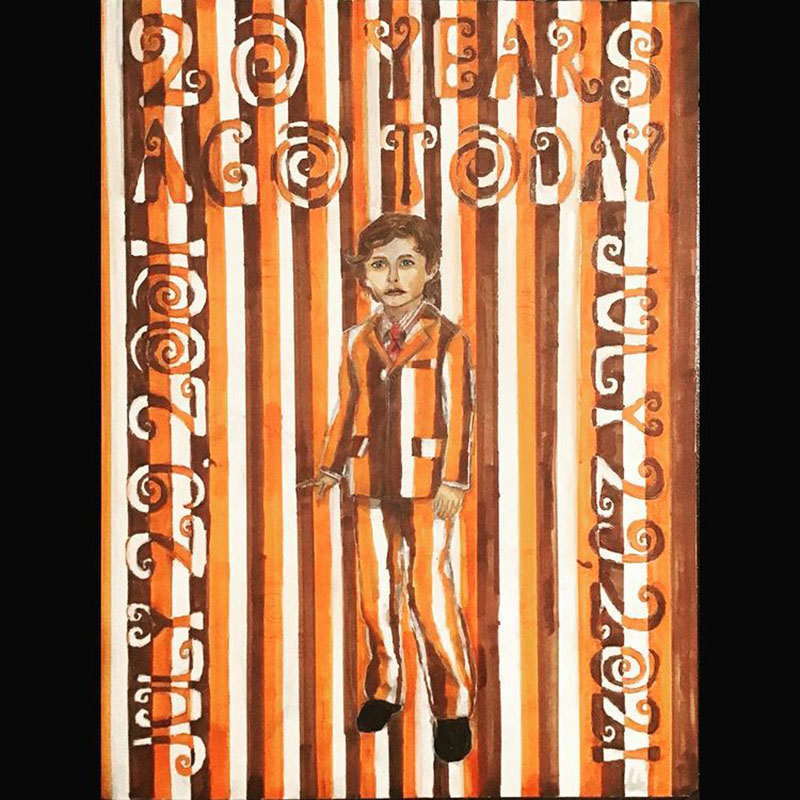 "20 Years Ago Today" is a self-portrait commemorating the 20th anniversary of my photoshoot in The New York Times Magazine.   The title is a reference to The Beatles' song, Sgt Pepper's Lonely Hearts Club Band.  It's a self portrait of me from 20 years ago, commemorating the recent 20th anniversary of my New York Times magazine pic in my bedroom, wearing a hippie suit with my drawings of The Beatles adorned on my wall.  I was nine years old when the photo was shot in 2001.  The original photo was taken by now celebrity stylist, Elizabeth Stewart.
Copic Markers and Brush Pen
12″x16" illustration board.
August 2021