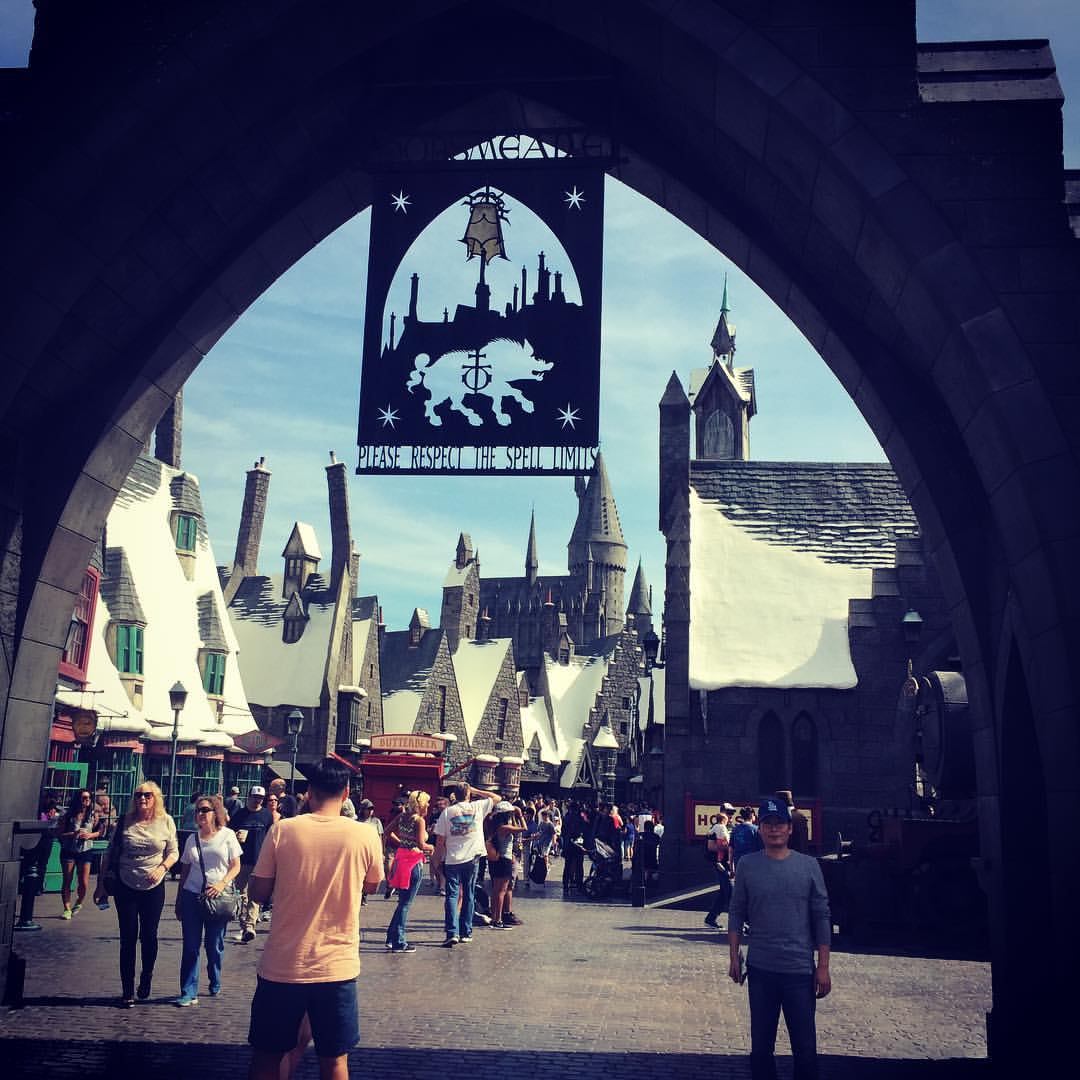 Universal Studios Hollywood: Movie Magic, Butterbeer, and tastes of Portland and Orlando
Surrebral introduces a new Instagram Adventures post feed with a trip to Universal Studios Hollywood.  We are always looking for more ways to connect with our readers and views.  But instead of simply doing what other websites do, we gave this some thought.  We didn't simply choose to do Instagram Adventures because other sites do it.  Instagram uses smartphone photo filters based off camera effects of the 1960s.  One major theme in Surrebral's art is 60's/psychedelic style self-portraits. In that case, we determined Instagram photos and selfies perfectly complement the art's theme.  Think of classic photo "trips" or "experiences" of the 1960's/70's including the Beatles' Mad Day Out photo sessions or Hunter S. Thompson's Fearing and Loathing in Las Vegas.  Instagram Adventures is our modern, 2010's version of these: using Instagram, wifi, and blogs in place of polaroid cameras, typewriters, and newspapers.  In our first article, we take a trip to one of Max's favorite places in Los Angeles, Universal Studios Hollywood.  This was an easy one since Max only lives five minutes away from the park.  Though Max has been going to Universal since he was a child, last year's addition of the Wizarding World of Harry Potter transformed Universal into the most Disney-esque park within the city of Los Angeles.
Max started the trip by taking a Lyft to Universal.  He wanted to take the $20 parking fee, but also didn't feel like waiting a while for a bus or subway.  UBER has also been experiencing controversy and backlash lately.  Ultimately, Max chose Lyft.
Max was dropped off at CityWalk.  One of Portland's favorite treats is making its way to Universal Citywalk.  So excited to try a Voodoo Doughnut in LA!
Max entered the park.  Each time Max goes to Universal, he always chooses to start the day with the Wizarding World.
There, Max took a pose with the Magical Mystery Tour…he means the Hogwarts Express conductor.
And posed like a frog in front of the famous frog choir.
And of course the park's very best ride looks like Universal is having an erection.  Surrebral loves and can never get enough of Hogwarts!
But Surrebral also enjoys the outdoors on the Flight of the Hippogriff coaster.
The shops and restaurants are just as awesome as the rides.  Max's favorite of these is the Hog's Head Hub- featuring a realistic grunting Hog's Head.
At Hog's Head, Max got a Butterbeer in hopes that Jeff Sessions will soon resign from his position as US Attorney General.
After Wizarding World, Max paid homage to his Simpsons Writer father, Rob by heading to Springfield to do the Simpsons Ride.
While Max usually stops for a Duff beer or a Krusty Burger, he didn't this time.  He went straight to the Lower Lot afterwards.  He first braved Revenge of the Mummy before being attacked by a mummy in a selfie
After the Mummy, Max survived Transformers: The Ride.  On the way, he took a photo of Megatron, who like Steve Bannon, tries to "deconstruct" society.
Max skipped Jurassic Park: the Ride this trip, since he had so much in his pockets.  But he did catch a photo of the Raptor in the Raptor Encounter.
Afterward, Max went back to the Upper Lot and did a second round of Wizarding World.  Then, it was time to go.  Max walked back to where he was dropped off, while taking a photo of the new "MargaritaVille" restaurant, a transplant from Universal's sister CityWalk in Orlando.
It was an extremely fun day.  But it was exceptionally fun in that Surrebral documented it with Instagram: to tell a story in a Gonzo-style adventure.